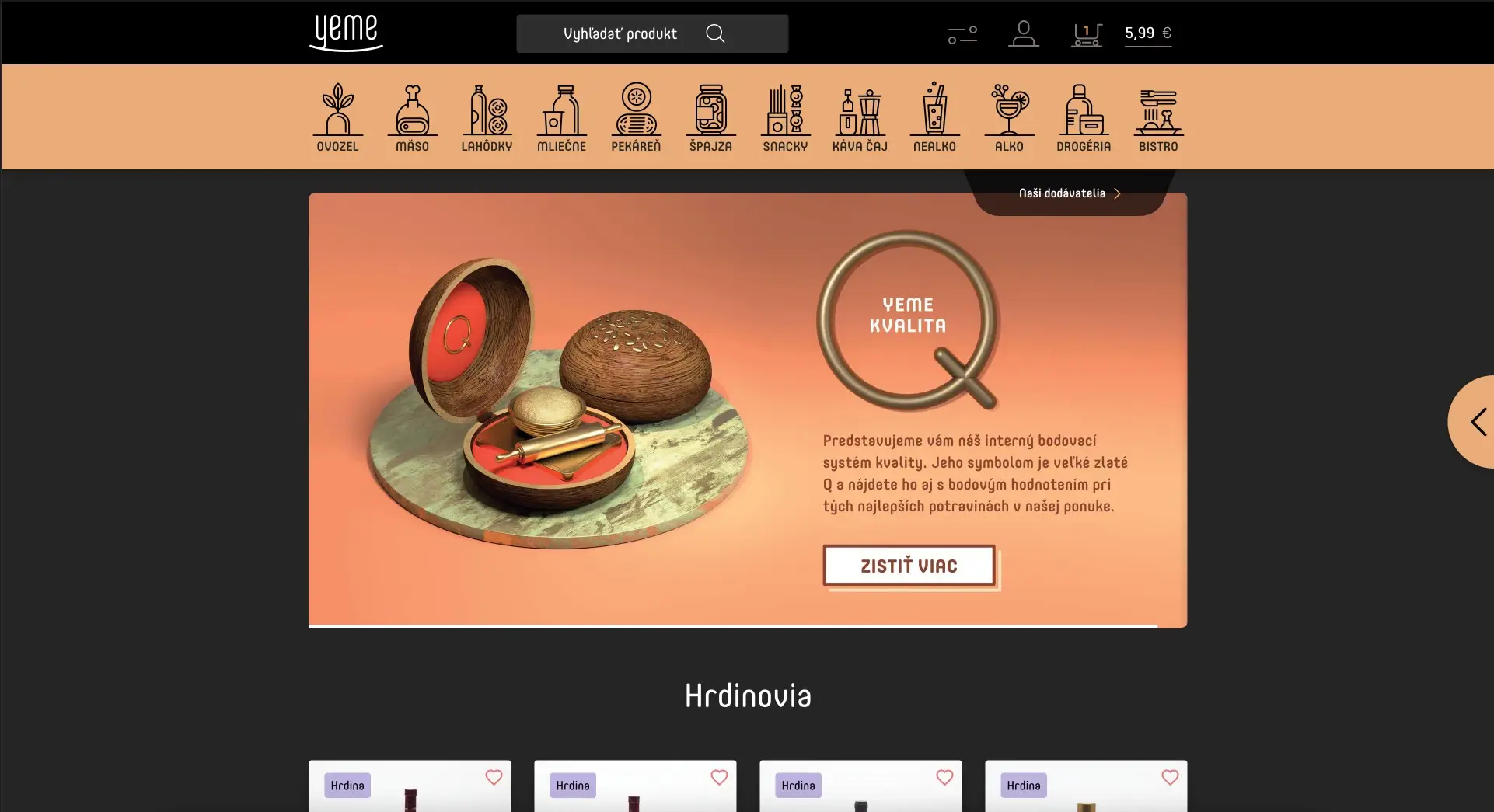 Yeme
Full-flavored foodstuffs
The Slovak concept of a local and artisan food store has become a lovebrand in recent years. However, YEME decided to take one step further and allow its customers to buy groceries online with home delivery, which is becoming increasingly popular. We enthusiastically accepted this challenge and created a cutting-edge online web presentation solution combined with an e-shop. In addition to coding responsive HTML templates with many user interactions, we created a complete application back-end, link to the company's ERP and cash register system, hardware for processing orders coming from the store, advanced logic of delivery slots, as well as e-mail notifications.
See website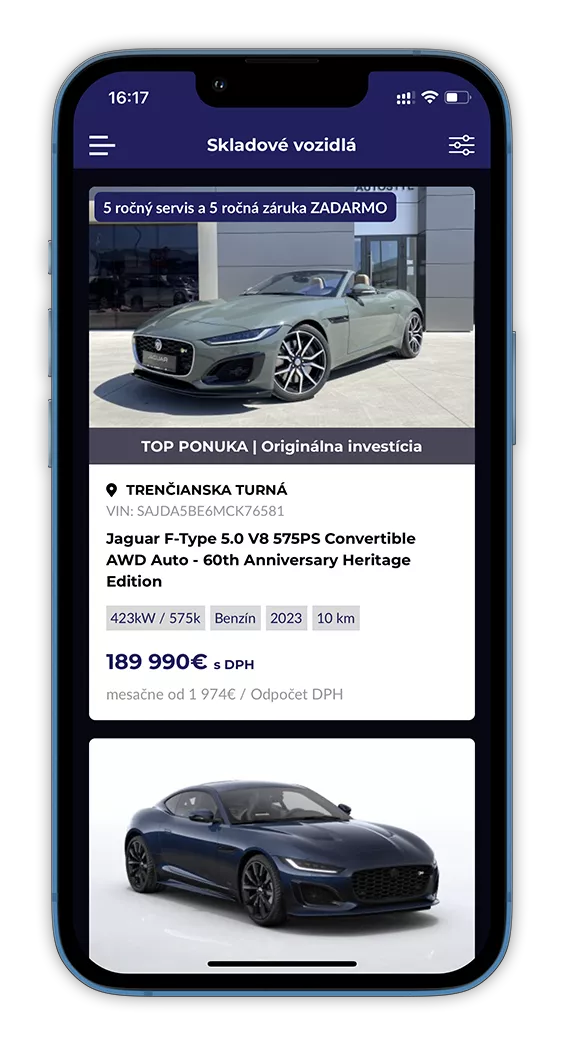 front.references.autostylApp.title
front.references.autostylApp.subtitle
front.references.autostylApp.description
Apple store
Google play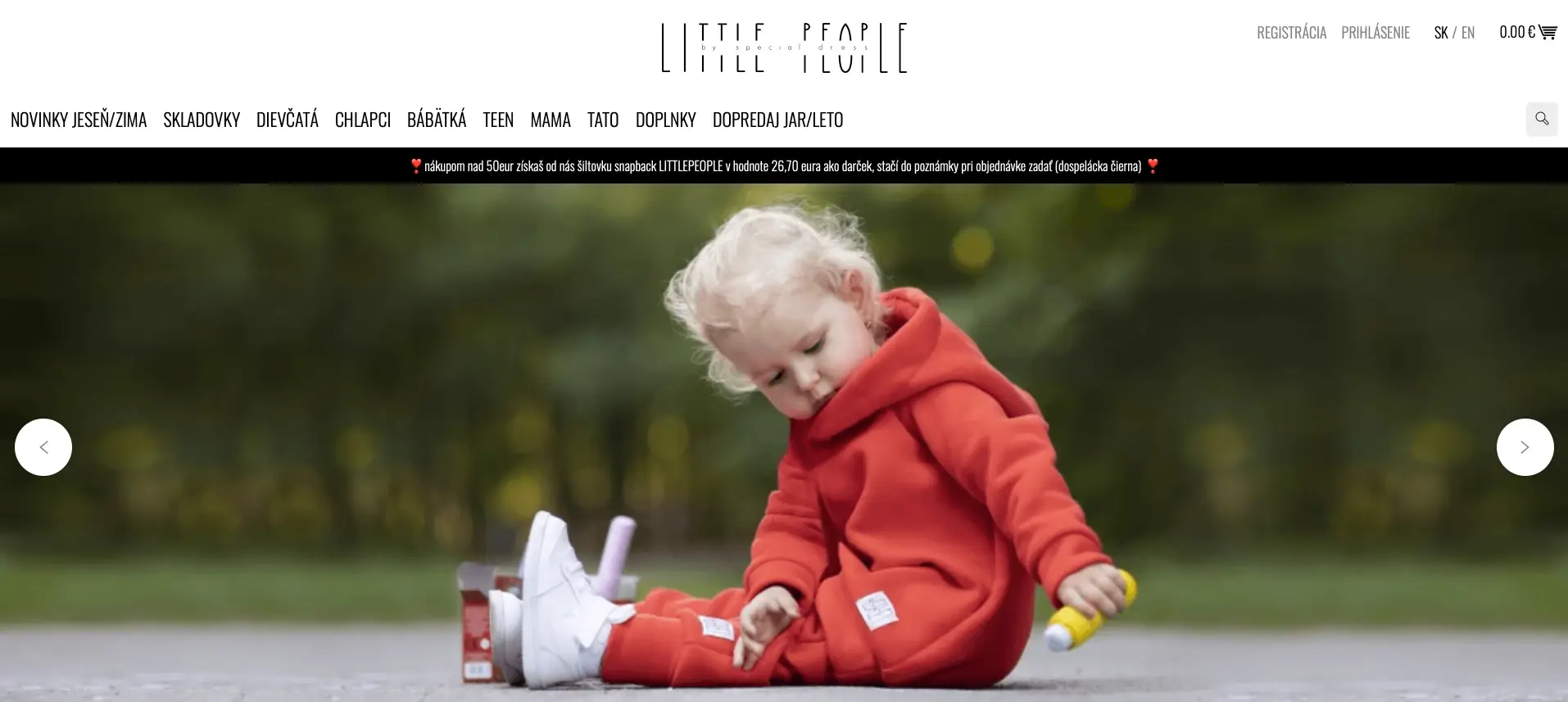 Littlepeople
Little items for our kids and whole family
Little People is a popular Slovak clothing brand for children. Along with expanding its online sales network to include other European countries, it needed to create a custom-built e-shop to cover, in addition to sales, the complete management of orders and manufacturing of products in the background. Today, the Little People e-shop made by us serves 8 countries in 4 different currencies, allows payments via 6 different payment gateways, communicates with Pohoda accounting software, as well as MRP, and compiles complete data for the manufacture of tailoring products. The implementation also included advanced server infrastructure, which is used to run the application.
See website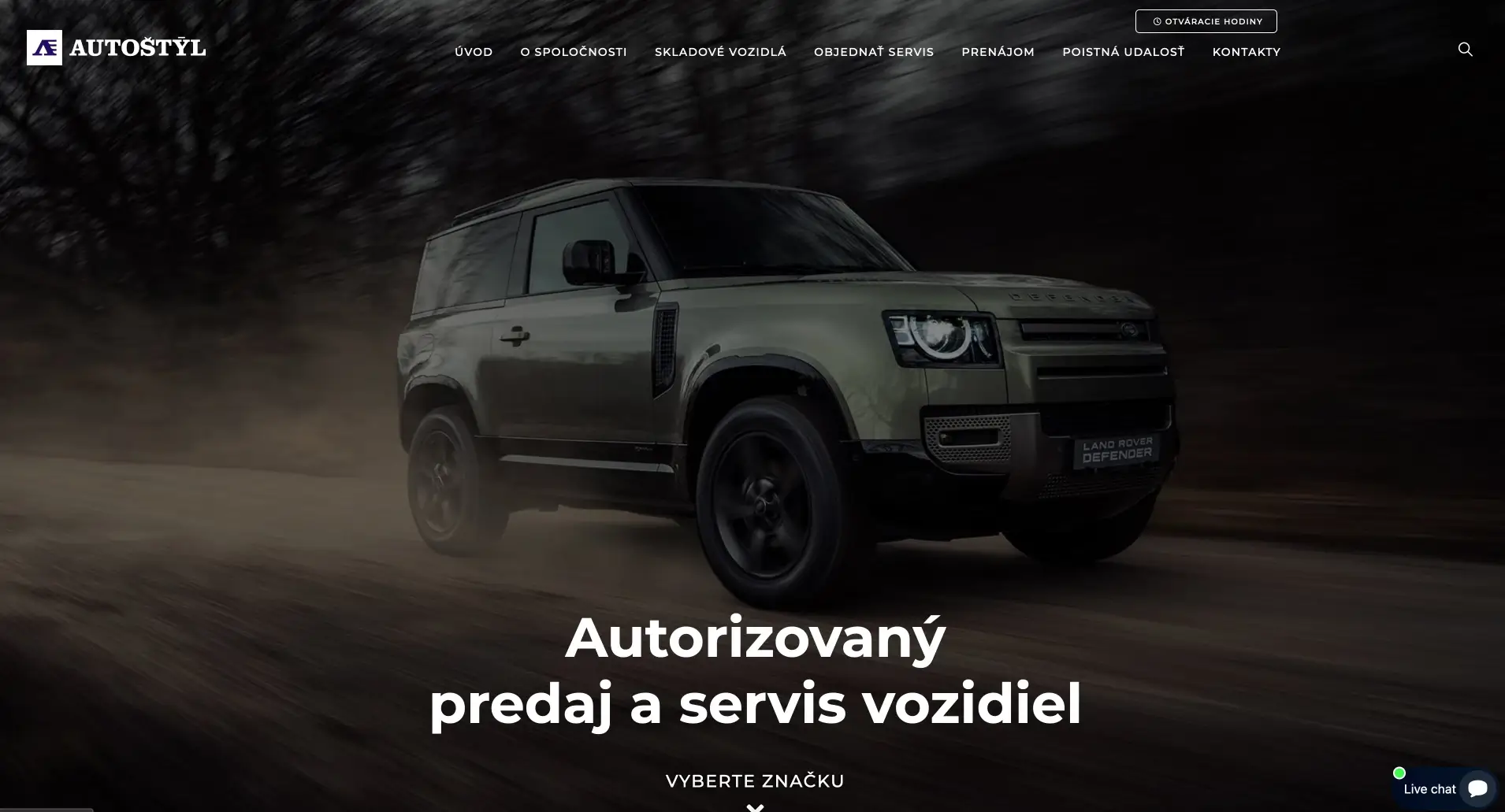 Autoštýl
Authorized car dealership and service center
We created a presentation website for the authorized dealer of Jaguar, Land Rover, Volvo, Renault, Dacia and Nissan brands, which includes a number of inquiry forms for car ordering, service booking and insurance claim reporting. A complete, custom-made CMS is available to manage the website content. The in-stock vehicles on offer are regularly automatically synchronized with the largest advertising portals in Slovakia. The website is linked to the internal CRM system and we also created an API interface to communicate with Autoštýl mobile app.
See website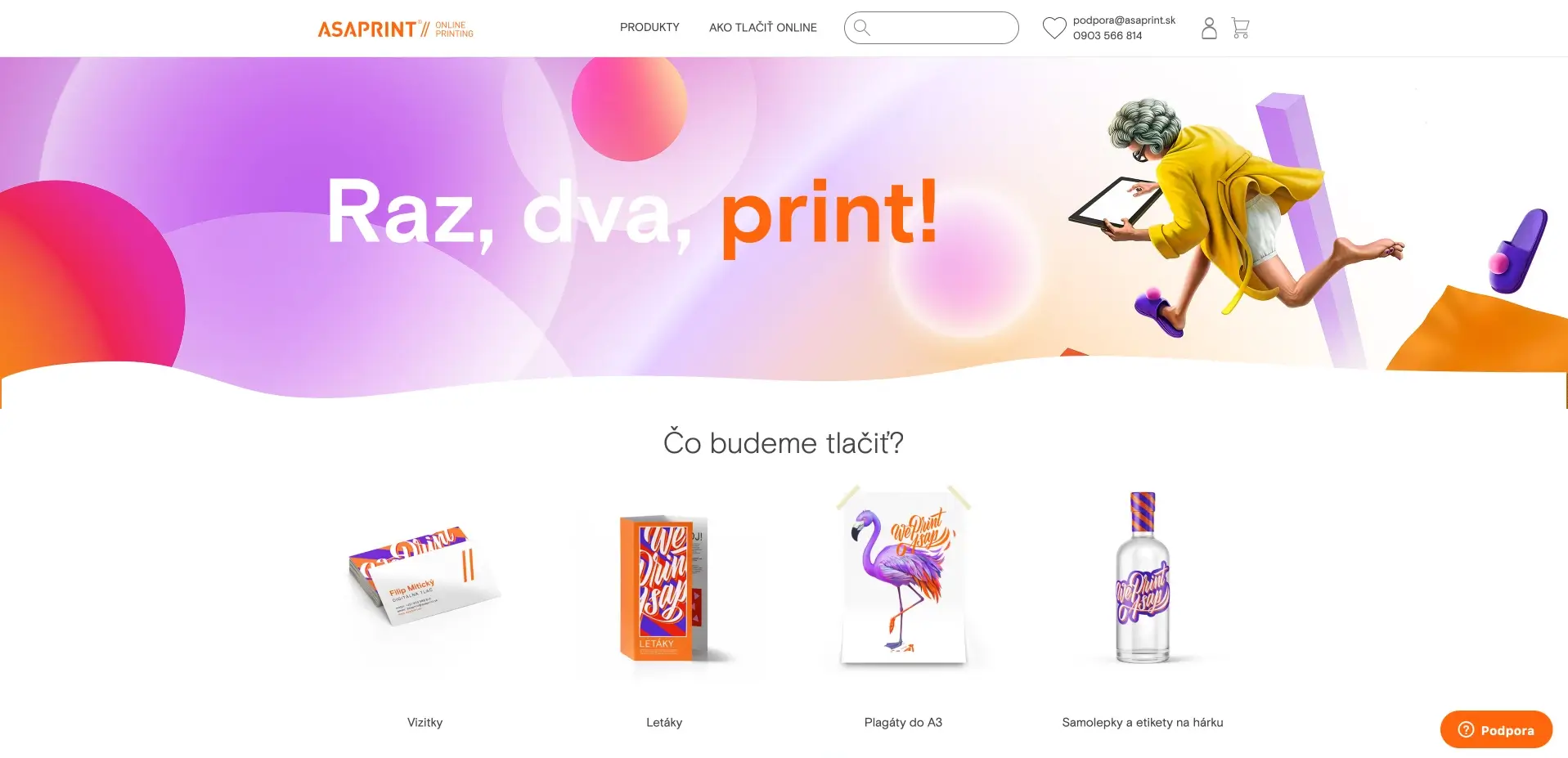 Asaprint
Fast and simple online printing
We prepared an e-commerce solution for the advertising agency in Trenčín, allowing convenient online ordering of printed materials and advertising items. The ordering process allows uploading one's own graphic design, choosing from pre-defined themes or even entering instructions for the graphic designer. The ElasticSearch engine provides full-text search in thousands of advertising items. The e-shop is connected to an external API used to calculate printing costs, as well as to several payment gateways.
See website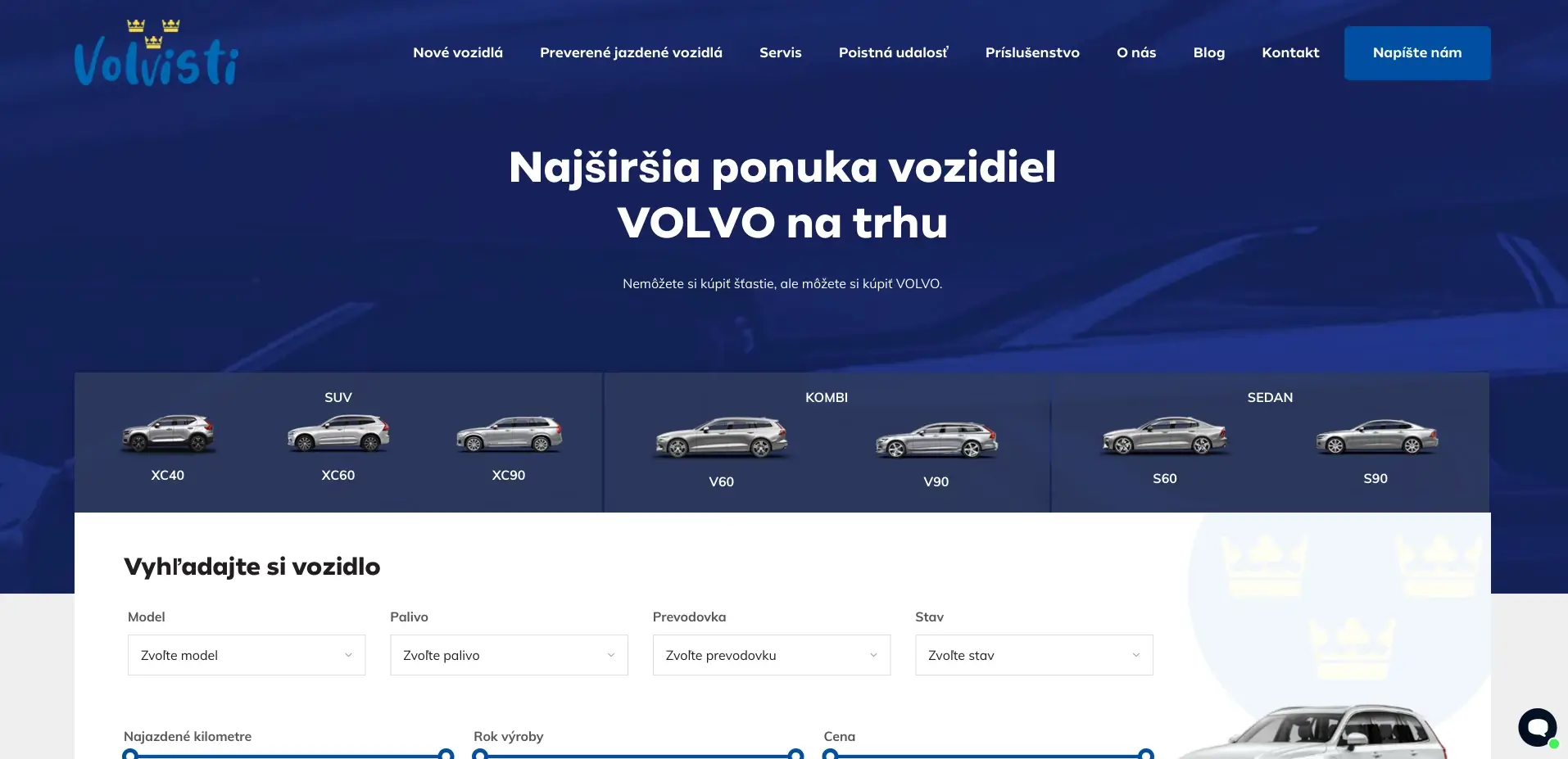 Volvisti
Broadest portfolio of VOLVO vehicles on the market
he Volvisti website is akin to Autoštýl website, focusing exclusively on the Volvo brand. The presentation portion of the website, similarly to the main Autoštýl website, includes a number of inquiry forms for vehicle ordering, service booking, buying accessories or reporting insurance claims. The data from these inquiries are stored and evaluated in the internal CRM system, which communicates with the website via API. The Autoštýl and Volvisti websites are managed by a single common custom-built Headless CMS.
See website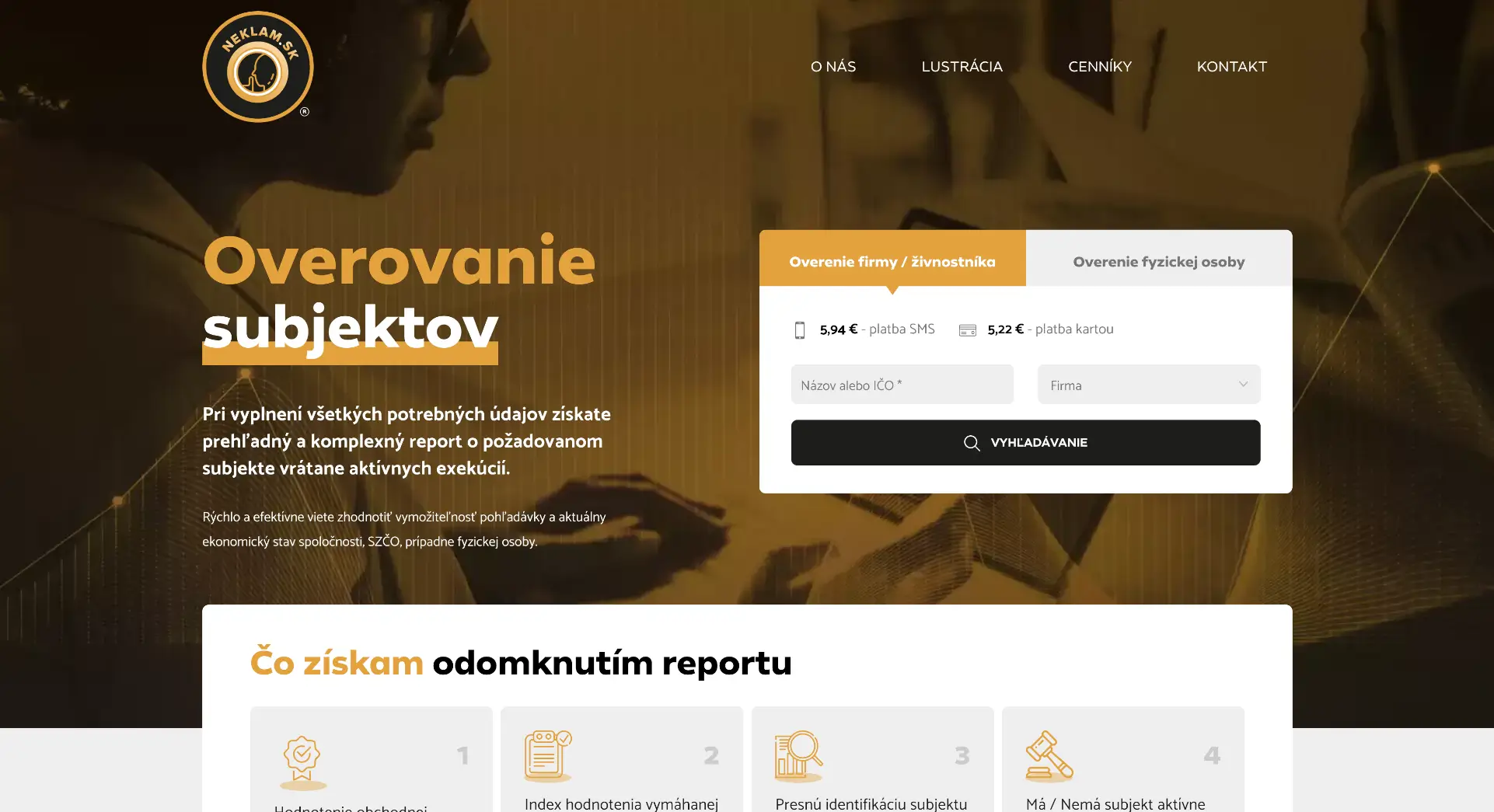 Neklam
Background checking of businesses
The Neklam portal specializes in fighting unreliable entrepreneurs and businesses. By checking the background of an entity, the user gets a clear and comprehensive overview of the financial condition of a company, including the list of active executions or lawsuits. The Neklam (Do not lie) portal communicates with multiple external API interfaces. It includes a pay by SMS option, payment by card or prepaid credits, user account registration and automatic billing. The portal comes with administration interface for comprehensive management of all data.
See website
Proud partner
Clients using our web solutions.